Jorge García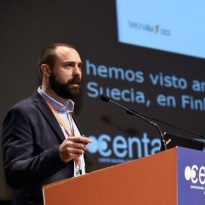 Jorge García works as Project Manager in the field of Learning Technologies and User-Driven Innovation. With a Diploma of Higher Education in Computer Science (IEFPS Tartanga, Spain, 2001) and Usability and Accessibility Expert title (Science and Technology Ministry, Spain 2005) as background studies, he is managing Regional and Europeans projects related to Learning Technologies (e-skills, e-learning, serious games, lifelong learning, etc.) and User-Driven Innovation (Living Lab deployment and managing, User Experience, user-centred design and e-participation). He's the Project Manager of Ergolab Living Lab, a Living Lab focused on User-Centred Design and User-Driven Innovation for Information Systems.
Juan Bartolomé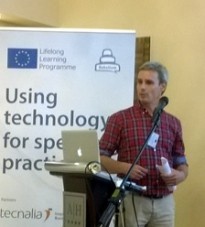 Juan Bartolomé holds a University Degree in Computer Engineering (Deusto University, Spain, 2000) and Master in Information Security (Deusto University, Spain, 2005).  He is currently taking a Master in Education and ICTs (UOC, Spain). He has been working at Tecnalia as Projects Responsible, ICT Consultant and researcher at Technology and Society Area, designing and developing social, technological and educational projects. His work is focused on key activities as languages skills, e-skills, e-assessment, e-learning, ICT certification processes and lifelong learning activities. He's coordinated BABELIUM, an innovative ICT-based learning methodology and content for second-language oral expression practice 543194-LLP-1-2013-1-ES-KA2-KA2MP and he's also coordinating ITCard – Skills evaluation and certification system that a person has in the use of computer and Internet tools. Implementations in Basque Country (IT-Txartela), Castilla, Panama, Colombia and Bulgaria. He also worked four years designing and implementing ICT solutions in the healthcare sector: OSAKIDETZA (Basque Health Service), Dermitek, etc.
Igor Quintela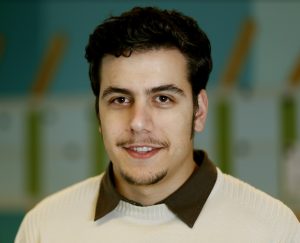 Igor Quintela is a research collaborator, working in Tecnalia since 2012. His field is computer science and mainly focused on giving ICT solutions for SMEs, participate in educational and learning projects related to Assessment and Certification in IT for National and European programmes (based on DIGICOMP Framework). He was involved in Erasmus+ project DIGICOMPYouth (2014-2-DE04-KA205-001363) and Lifelong Learning Project i-Treasure (539334-LLP-1-2013-1-ES-GRUNDTVIG-GMP), in charge of the development of learning platforms and the design of digital challenges with innovative methods. He is also working as a technician in AENOR Certification (Spanish Association for Standardisation-UNE) and currently taking a Computer Engineering Degree (UNED).
Iñigo Alvarez Rodriguez
Eneko Alvarez currently works as Researcher in the field of Learning Technologies and User-Driven Innovation for Information Systems. With a Degree in Political and Social Sciences (University of the Basque Country, Spain, 1996) as background studies. Working in Tecnalia since 2000. He has extensive experience in the dynamization of working teams around innovation. He has participated in projects on Innovation Management within SMEs, technological diagnostics and knowledge management, in regional, national and European projects.
Emma Beaty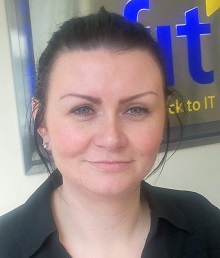 Emma Beatty, BA, MSc has been working in European and National projects since June 2008. Initially she was responsible for all financial aspects of the projects, including the budgeting, financial reporting, tendering processes etc.  She is now a project co-ordinator and has experience with research, report writing, dissemination activities, event planning, proof reading and professional writing.
Ayuna Murphy
Ayuna Murphy, PhD in Economics, is a Project Coordinator in FIT Ltd. She is a researcher and has an extensive teaching experience lecturing Economics in Dublin City University in Ireland and St. Petersburg State University of Economics in Russia. She is involved in a number of projects focusing on improvement in the quality of teaching, training and youth work across Europe through implementation of innovative practices.  
Carol Finlay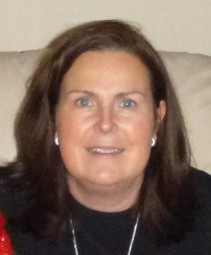 Carol Finlay BA (Hons) MIS; MA Public Administration.  She has a number of years' experience teaching Adult Learners, her role included producing teaching materials and delivering a number of different subjects in the healthcare sector. She also worked for over 20 years for the Local Authority in Dublin City in numerous roles. During her time she project managed a large number projects and programmes citywide. She has worked with local people, community groups, schools and resources centre to support services to the local community.
Palacký University Olomouc:
Jan Galuszka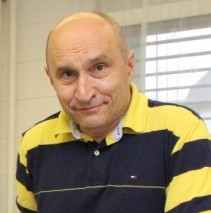 Jan Galuszka, M.D., PhD. is the Vice-Dean for Internal and External Affairs and International Cooperation, Faculty of Health Science and Head of Noninvasive Cardiology Department at University Hospital in Olomouc. He earned his MD in 1984 and Ph.D. in 2003 from Palacký University Olomouc, Faculty of Medicine and Dentistry. He gathered professional experience abroad in the Netherlands (Zwolle, Amsterdam, Rotterdam) 1992, Wales (Abergavenny) 1995, and Denmark (Aarhus University Hospital, Skejby) 1996. He is a member of several professional and academic societies, such as the European Society of Cardiology, Council of Cardiovascular Nursing and Allied Professions. He has been involved in numerous science, research and international projects funded by The Grant Agency of the Czech Republic - Czech Science Foundation, The Internal Grant Agency of the Ministry of Health and International Clinical Studies.

Lukáš Merz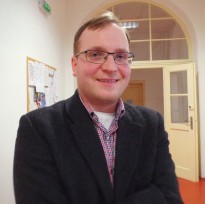 Lukáš Merz holds a Master's degree in English and German philology from Palacky University (2006) and has been teaching general English courses and English for specific purposes ever since. He also translates and interprets from/into English.
Since 2012, he has been working at the Faculty of Health Sciences at Palacky University and apart from teaching healthcare English on undergraduate level, he has been involved in several European projects focusing on scientific and research competence in healthcare sciences, innovation in teaching translation and interpreting at university level, and innovation of cultural studies curricula. He is currently working on a dissertation on contemporary English literature.
Gerd Zimmer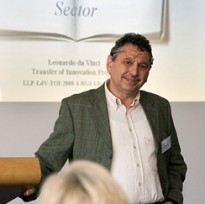 Dr. Gerd Zimmer, project coordinator, is the President and Senior Researcher of pro-kompetenz. He holds a PhD in pedagogy and adult education and has carried out research in the fields of motivation, organisation of foreign language learning and inter-cultural competence for cooperation in Adult Education and Vocational Training.
Since June 2004, he has been the President of pro-kompetenz, where his main activities have been related to human resources development, knowledge management and learning for innovation, as well as for providing sound pedagogical input related to new learning environments.
Gerd has coordinated or been involved in about 45 European projects and is a recognised expert for Quality Management and formative evaluation from projects carried out in charge of the German Ministry of Research and Education.         
His professional expertise in HELP is based on 40 years of practical experience in foreign language teaching, foreign language learning material development and provision of pedagogic and didactic input. 
Aelita Skarbaliene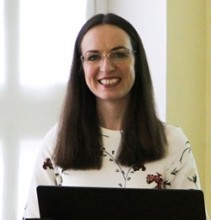 Dr. Aelita Skarbalienė is a scientific researcher and lecturer at Faculty of Health Sciences in Klaipeda University. She holds a PhD in social sciences and carries out researches about leadership development in higher education. Aelita participates in different research projects, presents her findings in national and international scientific conferences, publishes research articles and works as a reviewer in scientific journals.
Beside research work Aelita is a Deputy Director at National Blood Centre Klaipeda Branch, where her main activities are related to development of human resources and implementation of research activities. Aelita also works as an Assistant of the Deputy Speaker of the Parliament of Lithuania on public grounds.
Wide range of theoretical and practical activities gives Aelita holistic approach to Lithuanian and European situation in Health Sciences and possibilities to bring the experience to the HELP project.
Žaneta Čėsnienė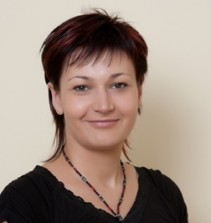 Žaneta Čėsnienė is a lecturer and a PhD student at the Department of European Languages, Faculty of Humanities and Educational Sciences of Klaipėda University (Lithuania). She has been involved in regular research work since 2013 when she started her doctoral studies. Her research interests include sociolinguistics, education, translation theory and practice, legal language (with a special focus on the EU documentation). Žaneta Čėsnienė not only delivers lectures at Klaipėda University, but also participates in different research projects, presents her findings in national and international scientific conferences, publishes research articles. She combines theory and practice doing research work and working as a freelance translator. Since 2015, Žaneta Čėsnienė has been involved in the HELP project on a regular basis. She collaborates as a researcher and module-writer.
Stowarzyszenie Angielski w Medycynie:
Justyna Kowalczys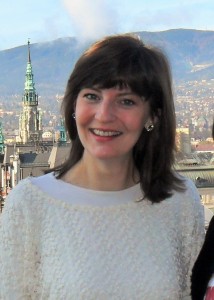 Justyna Kowalczys is the HELP coordinator within Stowarzyszenie Angielski w Medycynie (English in Medical Practice Association). She holds an M.A. degree from English Philology at Faculty of Languages University of Gdańsk, Poland.
For over 10 years Justyna has worked in higher education specializing in ESP (English for Specific Purposes), with a special consideration on EMP (English for Medical Purposes) research. She gained her experience at Medical University of Gdańsk teaching specialist medical English at Faculties of Medicine and Health Sciences to students of Medicine, Nursing, Public Health, Environmental Health, Technical Dentistry and Pharmacy.
Her professional research focuses on designing her own learning educational materials which incorporate practical knowledge and English language skills. Moreover, she holds experience in developing professional foreign language exam sessions for fields of expertise such as: psychiatry, molecular biology, biochemistry, pharmaceutical microbiology, medical biology and immunology.
Due to her regular contacts with practising medical staff (doctors and nurses) she continually acquires knowledge on current healthcare procedures which is applied into her educational and linguistic knowledge for the benefit of her students, especially during Medical Translation classes.  
Over the past five years she has been involved in various European projects and initiatives related to education either as a teacher-trainer (Human Resources Development Operational Programme) or as a lecturer during staff mobility programmes into Romania, the Czech Republic or Italy.  
Within the HELP team she shares her methodological knowledge combined with experience in university teaching and ESP learning materials development.
Aleksandra Gaworska-Krzeminska
Aleksandra Gaworska-Krzeminska occupies the position of the Head of the Chair of Nursing Faculty of Health Sciences,  Medical University of Gdansk (since 2003). She holds the title of an Associate Professor of health sciences (Pomeranian Medical University in Szczecin, 2014), since 2003 she has been the Doctor of medical science at the Medical University of Gdansk. In 1995 got she the MA degree in Nursing at the Medical University of Poznan, Poland.
Her professional career is inseparably connected to Medical University of Gdansk where in the 1990s she occupied the position of a Charge Nurse at an affiliated hospital (National Clinical Hospital no. 3 in Gdansk) and in the subsequent years was the V-ce Dean of Faculty of Medicine and the V-ie Dean of Faculty of Health Sciences.
Aleksandra Gaworska-Krzeminska is an active member of professional associations: International Council of Nurses (Polish representative), Sigma Theta Tau International (Honor), Society of Nursing (international lieder), Polish Nurses Association (Chairman of the Scientific Council), Polish Association of Palliative Medicine, Polish Psychooncological Society, Polish Association of Social Medicine. She also has represented PNA  in   European Forum of National Nursing and Midwifery Associations and WHO (EFNNMA) since 2006.  
Experienced in the field of project and process management she successfully managed UE projects, among the others " COHAB –"Co-ordination and integration of higher education and the labour market around the South Baltic Sea" (07.2011-06.2014).
Within the HELP team she brings in her huge professional knowledge and experience from the field of medicine, nursing practice and didactic materials preparation.
Dorota Borowska
Dorota Borowska holds a Master's degree in English philology and a Bachelor's degree in German from Nicolas Copernicus University in Torun. She is a teacher of secondary students, occasional interpreter and translator to and from English and German.
Dorota completed postgraduate studies for interpreters and translators of English (NCU, 2014) and studies of the euro as a common currency (WSB University, Torun, 2015).
Her main fields of interest include neurolinguistics, cognitive science, brain-friendly theory of education, coaching and personal development of both students and the teacher.
Within the HELP team she brings in her linguistic knowledge together with great involvement into dissemination activities.
Slovak Medical University:
Terézia Krčméryová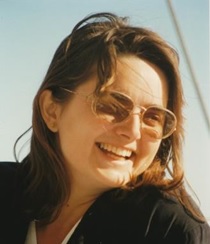 Terézia Krčméryová MD, PhD. is an Associate Professor at the Faculty of Nursing and Health Professional Studies at the Slovak Medical University in Bratislava, Slovakia. She also holds the position of Deputy Head of the Department of Medical Ethics at the same university.
She obtained her medical degree from Comenius University in Bratislava and then began her work as a clinical paediatrician. Since 1996 she has been working in the field of education; she currently teaches paediatrics and medical ethics to students of various medical professions including nursing, physiotherapy, midwifery, urgent medical care and radiodiagnostic science. She gained international experience while working as Vice Dean for International Relations - a position she still holds. For her compassionate approach to students she was chosen to also head the Office for Disability Services at the Slovak Medical University in Bratislava.
Her professional expertise in the HELP project lies in 20 years of teaching and clinical experience combined with special emphasis on ethical approach and social topics in medical professions.
Zuzana Vaneková
Zuzana Vaneková (MA) coordinates the International Office and Erasmus+ programme at Slovak Medical University in Bratislava. After graduation (linguistic branch), she obtained a Master's degree in Law at the Comenius University (Slovakia). During her university studies, she acquired knowledge and skills in international relations and intercultural competences (World Expo Zaragoza, World Expo Shanghai). While her field of expertise is project management and international cooperation, she is also interested in the field of education and language learning, Zuzana has multiple year experience in individual language teaching.
Beata Weiblová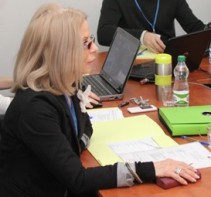 Dr. Beata Weiblová is Head of Institute of Foreign Languages of Slovak Medical University in Bratislava. She holds Master of Public Health degree. Beata dedicated all her professional life to academia and education, she is professional Senior Teacher of Medical English with extensive experience in learning and teaching of English language in the field of health care in all three degrees of higher education. Beata is certified translator and her professional expertise in HELP is based on experience in Medical English language teaching and pedagogical and didactic skills.