Welcome to the HELP Project!
You may enter the platform FOR FREE 🙂
HELP

is an innovative Erasmus+ project which brings together an international consortium with the aim to create a healthcare English training programme, in line with latest developments and requirements for learning in Higher Education and for the European workplace and taking up innovative potentials from media support for learning with mobile devices, connecting education and workplace.

HELP is a modular, media supported training programme, based on CEFR standards to satisfy demands of learner-centred formal and informal learning approaches for the English levels B1/B2. As an innovative approach it also satisfies the demand to develop intercultural competences for the growing multi-cultural workplace. HELP overcomes the patchwork of educational materials and approaches which has been used for English training in healthcare.

HELP PROVIDES AN INNOVATIVE STANDARD LEARNING SETTING FOR HEALTHCARE ENGLISH LEARNERS AND PROFESSIONALS AT THE B1/B2 LEVELS OF THE CEFR THAT SATISFIES A DEMAND ON NATIONAL AND EUROPEAN LEVELS.

HELP was awarded the European Language Label 2017 for an innovative learning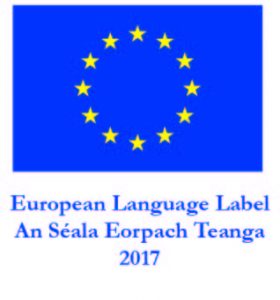 project. It has been recognized by the jury for being innovative and well-structured. It supplies materials that are unique and focused. Materials are particularly well-supported for autonomous learning. We are offering a high-quality product which has the ambition to change the traditional approach and to address learners across the healthcare system.
Testimonials gathered during piloting:
"Well-designed modules. Language level is very appropriate, the modules are easy to understand, but contain a lot of new technical vocabulary that can be learned smoothly because the video clips and reading are clear and well-contextualized " (Alberto Alvarez Lugris)
2017-02-06T15:40:59+02:00
"Well-designed modules. Language level is very appropriate, the modules are easy to understand, but contain a lot of new technical vocabulary that can be learned smoothly because the video clips and reading are clear and well-contextualized " (Alberto Alvarez Lugris)
https://help-theproject.eu/wordpress/?testimonial=1022-2-2-2-3
"To my way of thinking the module was very useful and helpful. The variety of exercises developed my students' communication skills. I also like the idea with the app because it's comfortable and easy-to-use." (a teacher from Poland)
2017-02-06T15:42:58+02:00
"To my way of thinking the module was very useful and helpful. The variety of exercises developed my students' communication skills. I also like the idea with the app because it's comfortable and easy-to-use." (a teacher from Poland)
https://help-theproject.eu/wordpress/?testimonial=1022-2-2-2-2-2
"Working with the module was quite fine, it was a good experience useful for my professional career." (a self-learner from the Czech Republic
2017-02-07T13:03:08+02:00
"Working with the module was quite fine, it was a good experience useful for my professional career." (a self-learner from the Czech Republic
https://help-theproject.eu/wordpress/?testimonial=1022-2-2-2-2-2-2
"I am lost for words, it was superb." (a self-learner from the Czech Republic)
2017-02-07T13:06:08+02:00
"I am lost for words, it was superb." (a self-learner from the Czech Republic)
https://help-theproject.eu/wordpress/?testimonial=1022-2-2-2-4
"I think it is a model suitable for home learning, for self-learners. I found phrases I will definitely use in my professional career." (a self-learner from the Czech Republic)
2017-02-07T13:09:25+02:00
"I think it is a model suitable for home learning, for self-learners. I found phrases I will definitely use in my professional career." (a self-learner from the Czech Republic)
https://help-theproject.eu/wordpress/?testimonial=1035